Alun Oliver
Managing Director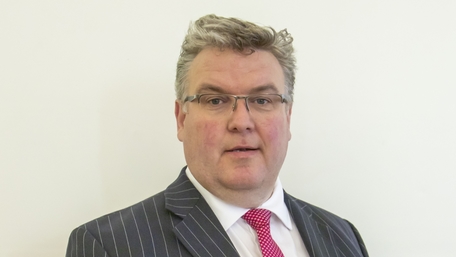 Role
Alun is our Managing Director. With over 30 years of business experience, he is one of the UK's leading experts in the field of property tax, advising clients on Capital Allowances, Land Remediation Tax Relief, Community Infrastructure Levy (CIL) and Repairs and Maintenance.
Experience
Alun's experience is drawn from across the property, construction and infrastructure sectors; from power stations, airports, petro-chemical facilities and water treatment works through to offices, hotels and restaurants, care homes and doctors' surgeries. Recent projects include several luxury hotels in central London, a number of dental and GP surgeries, as well as numerous Car Dealerships and maintenance/after-sales workshops throughout Hampshire, Somerset, Dorset and Kent.
Alun's experience extends to a wide range of litigation matters. He has supported solicitors and insurers pursuing professional negligence claims and damages as a result of others' poor advice. These cases involved investigating the cause and effect of the advice given or matters being overlooked or not explicitly highlighted, as well as quantifying the resultant losses, risk areas and/or damages. Alun is also a CEDR (Centre for Effective Dispute Resolution) accredited mediator and regularly negotiates CIL matters with Local Planning Authorities and Valuation Office Agency (VOA); as well as Capital Allowances, Land Remediation Tax Relief and Repair claims with His Majesty's Revenue & Customs and VOA, where applicable.
Career and qualifications
Alun is a Chartered Quantity Surveyor and was previously head of Capital Allowances with Ernst and Young. He also spent time working with leading surveying firms, Crosher and James and EC Harris, leading their property taxation service delivery - prior to both being subsumed into larger international consultancies.
Alun is a Fellow of the RICS (FRICS) and also an active member; having previously served on the South East Regional Board for some six years, include vice-chair and chair in 2008. Alun currently sits on the Professional Advisory Board for the School of Civil Engineering and Surveying at the University of Portsmouth; is a member of the finance committee for the Naval and Military Club (In and Out Club); and joined the Chartered Institute of Tax (CIOT) Property Taxes Committee in December 2022.
Additionally, Alun was also a member of the RICS Tax Policy Panel between 2002 – 2016. He was also a past member of the Hampshire Chamber of Commerce Tax, Financial and Legal Committee as well as a member of the RICS Business Asset and Valuation Faculty Board (1998-2004). He is a regular author and speaker on Property Tax matters at a wider range of events from MIPIM through to our own seminars and webinars as well as in-house talks to clients and business associates such as solicitors, accountants and surveyors - as well as professional associations and chambers of commerce.
Alun has a BSc (Hons) 2:1 degree in Quantity Surveying from Kingston Polytechnic and gained his MBA from Henley Management College in July 2000. Alun became a CEDR accredited mediator in September 2020.
Personal
Alun is married with two grown-up children and is a Liveryman of the Worshipful Company of Haberdashers and also of the Worshipful Company of Chartered Surveyors. He relaxes by cooking, playing golf, walking his dog and clay pigeon shooting. Alun is also an avid rugby union fan and tries to arrange the odd foray to Cardiff and/or Twickenham for the Six Nations and/or the Autumn Series, if at all possible.