Surveyors
Successive budget changes coupled with recessionary pressures mean property owners, investors, occupiers or developers are looking for greater support from their surveying advisors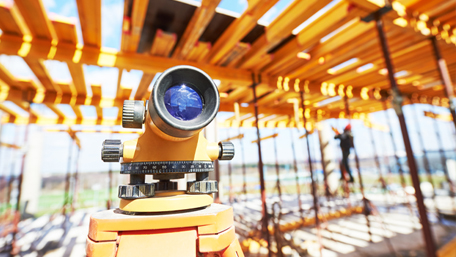 By working in collaboration with property taxation experts, surveyors and other professional advisers in the project team ensure they are aware of, and can act on, the tax implications of planned work at the earliest possible opportunity, at any stage of the property lifecycle.
This is where E3 Consulting can make the difference, cutting through the complex taxation rules and identifying the widest range of options available. The need for specialist property taxation advice is all the more acute because of recessionary pressures that undermine project cashflow and increase the risk of litigation against surveyors and other professional advisers, as clients seek to recover loss and expense from poor, inappropriate or even negligent advice.
Significant savings enable projects to get off the ground
E3 Consulting's dedicated specialist input generally enables clients to enhance their tax claims, typically by 10% to 30%. This can make all the difference in securing funding both to get projects off the ground and to see them through to completion.
Why not take advantage of our complimentary HealthCheck to find out what you could save, with no obligation. You could be pleasantly surprised.
"Alun Oliver and his team at E3 Consulting have at all times been knowledgeable, professional and efficient in the provision of taxation analysis and reports for submission to HMRC. From initial consultations, through to the submission of analysis, it is very clear Alun is an expert in his field and keeps himself fully aware of the developments in legislation in order to maximise the taxation allowances available to his Clients."
Associate, The Selway Joyce Partnership