Enhanced Capital Allowances
ECAs enable a company to claim 100% first-year capital allowances on their expenditure on qualifying energy efficient plant and machinery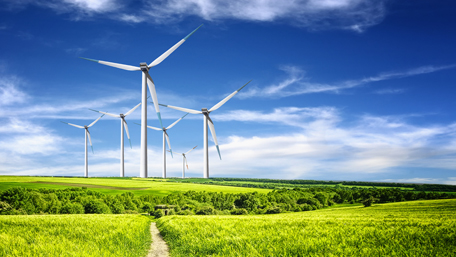 Boosting Cash Flow through Accelerated Tax Relief
In seeking to encourage investment in water and energy efficient technologies, the government introduced in 2001 a new scheme for 100% first year allowances for investment in designated energy and water saving plant and machinery.
The Enhanced Capital Allowances (ECA) scheme is split into two categories:
Energy-saving plant and machinery
Water conservation plant and machinery
Current details can be accessed via www.eca.gov.uk.
The ECA scheme enables the full cost of the qualifying asset to be relieved (written off) against taxable profits in the period of investment.
This accelerates the relief over and above the standard rates of capital allowances so it can be offset against taxable profits in an earlier period than would normally be possible; providing a significant cash flow boost, whilst at the same reducing a business' environmental impact.
The introduction of Energy Performance Certificates (EPCs) and the Carbon Reduction Commitment (CRC) Energy Saving Scheme has increased the interest in ECAs as careful tax planning will attain the best EPC rating, benefit from the available tax reliefs and reduce energy use.
Proactive Tax Planning
Too many taxpayers fail to consider the ECA opportunities early enough, if at all. They often assume their professional advisors, whether the design team, surveyors, contractors or accountants, have "considered all the options"; wrongly assuming all energy efficient assets attract ECAs. The reality we see as property taxation specialists is that these allowances are rarely reviewed comprehensively nor considered proactively early on.
When ECAs are considered early in the design stages of a project then there is more opportunity to correctly identify and install the products which qualify for ECAs and so fully optimising the capital allowances – boosting cash flow!
If the exercise is left until later into the construction process it becomes difficult and expensive to substitute the products.
Design Tax Audit Workshop
E3 Consulting's award winning team are able to offer a tax design audit workshop to ensure the design team are aware of the tax consequences of their design decisions and the potential for worthwhile tax relief before, during and after the construction project.
We are often introduced early on in the design process to bridge the communication gap between the client, their professional advisers and wider project design team. Our input enables the client to make well informed, robust, business decisions where the enhanced capital allowances claim will be optimised and fully substantiated.