Community Infrastructure Levy (CIL)
The Community Infrastructure Levy is a levy charge individuals and developers must pay to the local council, and is aimed to support development by funding community infrastructure.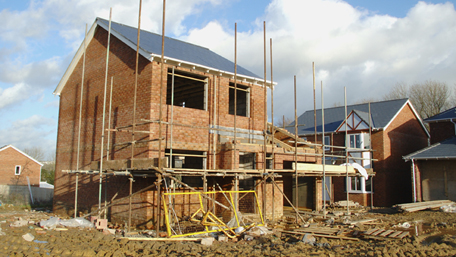 What is CIL?
The Community Infrastructure Levy (CIL) was originally introduced in the 2008 Planning Act; Part II and took effect from 6th April 2010. Local Planning Authorities (LPAs) in England and Wales have a choice whether or not to charge CIL on new developments in their area. The levy is designed take over from the previous system of agreeing planning obligations between developers and local councils under "section 106" agreement under the Town and Country Planning Act 1990. In areas where CIL is in force, individuals and developers must pay the levy charge to the local council, which is calculated based upon the size and type of new development as required by the council's CIL charging schedule.
The money raised from the Community Infrastructure Levy is aimed to support development by funding infrastructure that the council and local community need, such as safer road schemes, park improvements, and health centres etc.
With the government's limiting of the use the existing s.106 contributions, taking effect from April 2014, there has been an increase in LPAs pushing through CIL implementation. As of March 2015, 56 (16%) LPAs in England and Wales have so far implemented CIL with a further 128 (36%) having either submitted for examination or in the process of draft consultations to introduce CIL.
Some LPAs have decided not to implement due to concerns about CIL deterring investment and new development in the area. Accordingly, from 1 April 2015, the CIL Regulations restrict the ability of LPAs to pool more than five s.106 contributions towards a specific item or infrastructure 'pot'. Without the flexibility previously enabled, by the pooling of s.106 contributions, it is feared some LPAs will deny planning permission simply because their pool has met the contribution limits, without fully funding the relevant infrastructure needed to approve particularly project.
How We Can Help
E3 Consulting is able to advise developers and individuals so they may understand the implications of CIL in terms of cost and procedures in order to ensure their projects comply with CIL legislation. There is a rigorous process to ensure the LPA recovers the applicable CIL from the land owner/developer and E3 Consulting are able to help our clients to avoid mistakes in submitting the relevant CIL forms which may otherwise incur penalty charges, fines or a criminal conviction and a two year prison term.
In some instances exemptions may be available for part, or all, of a project's CIL liability and we can help clients through identifying ways of mitigating CIL to help reduce or remove CIL liability within the content of CIL legislation.
Tell us about your project(s) and we will give you a call back