Experienced Hire
We welcome speculative applications from people with experience of Capital Allowances, Land Remediation, Value Added Tax or RICS Surveyors who have just become professionally qualified currently or within the last few years.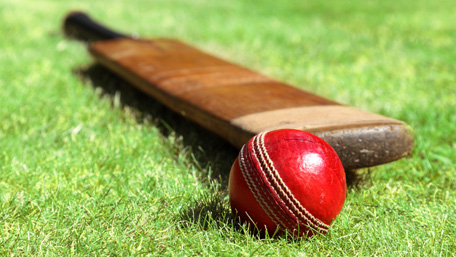 Interested in a Career in a Dynamic SME?
At E3 Consulting, we pride ourselves on the fact that our team of professionals are drawn from surveying, taxation, law and HM Revenue and Customs, creating a unique blend of skills. This multi-disciplinary background enables us to demonstrate a superior understanding of the issues facing any project. We are constantly seeking to build on this with all staff and any new experienced hires.
We are particularly interested to hear from professionally qualified surveyors (MRICS/FRICS) or tax professionals (CIOT/ATT) who have worked in a professional services environment and can demonstrate specialist experience/knowledge in either Capital Allowances, land Remediation or VAT. Our property rooted approach, supplemented with specialist tax expertise allows us to optimise the value we deliver to our clients.
Why Work at E3 Consulting – Develop your Career Here?
Our team's 100 years cumulative experience in this specialist field, will provide any qualified candidate with a professional environments to support and develop their skills. You will gain exposure to a varied and interesting work, within a diverse client base, ranging from Furnished Holiday Let owners through to large PLCs and sporting venues, with projects ranging in size from £150,000 to £500 million.
We are different to most employers, as we see professional qualifications as 'just the beginning' and understand that learning and development is an ongoing process throughout a person's career. We actively encourage the continuing personal and professional development of our staff both internally – though in house technical and soft skills training; and external Continuing Professional Development training.
At E3 we also offer all team members the opportunity to attend a wide variety of networking events both sector specific groups such as RICS Matrics, Southampton Property Association, Bournemouth Property Association, Investment Property Forum, British Property Federation and Leisure Property Forum as well as other general business networking groups.
What we at E3 Consulting are Looking For
We are looking for someone who is a true team player, who naturally enjoys supporting others and possess a collaborative work style with clients and all other tasks; who is able to competently take responsibility and full ownership of their work and to constantly drive it forward. We consider these traits essential. We believe attitude and aptitude to be a top priority and the ability to deliver the primary driver and to have a positive, solutions focused approach at all times.
Speculative Applications
We welcome speculative applications from those who have an interest in developing their career in property taxation and surveying, whether already working in this specialist area or with a desire to do so.
If you think that you possess the right qualities and are keen to pursue a career in Property Taxation you can apply to us as detailed below. We would be happy to discuss with you any prospective job role and any other queries that you might have.
How to Apply
We require all candidates applying to E3 to submit a CV and tailored covering letter. Your covering letter should state:
What sort of role you are looking for
Your motivations for applying for the role
Why you would like to work at E3 Consulting
Why you would like to be based in Southampton or London
For experienced hires, we also ask candidates to propose a business case going into more detail about their work history, their reasons behind applying and the value they can bring to the E3 team and business.
The business case should include some of the following:
Key Points
Why are you wishing to leave your current position?
Why exactly are you applying to E3 Consulting?
Why do you particularly want to work in and around Southampton?
What do you understand about working in an SME environment?
Why do you think/feel you will fit in with the team?
What values will you add to the team and the business?
What do you understand by working in a team? Please give examples, from your experience, of bad practice
What are your short, medium and long term goals?
Current Role and Situation and Before
Explain your current role in more detail over and above what is on your CV
What have you learned from each of your previous jobs? How have you altered your working style accordingly? (Please give a timeline to set the scene and give examples of how you have learned from each job)
How are you different relative to your current work colleagues?
How do you demonstrate initiative within your current work environment?
Candidates will also be asked to participate in a telephone interview. Following this, successful applicants will be invited to come in for a face to face interview where we can discuss the role in more detail and find out more about each other. Candidates will get the opportunity to present and discuss their business case.
We make every effort to ensure equal treatment of all applicants and understand that all types of personality can bring something to the table. We ask all team members to take the Insights psychometric profile to help them better understand how they work and engage with others. This also allows us as a business to better support team members to work to their full potential in terms of training and development.
If you would like to further develop you career within our independent and award winning firm then please get in touch either by telephoning Nicky Oliver or send an email to nicky.oliver@e3consulting.co.uk.