Business Premises Renovation Allowances
BPRAs provide 100% tax relief on capital expenditure and are designed to aid in the regeneration of deprived areas of the country, assuming specific conditions to be fulfilled.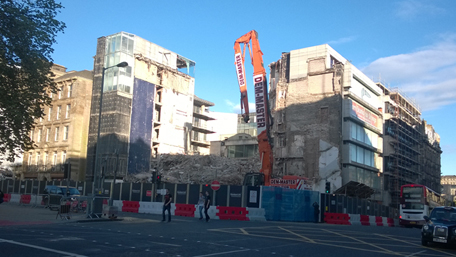 Understanding Business Premises Renovation Allowances
Business Premises Renovation Allowance (BPRA) are tax allowances, and provide 100% tax relief on capital expenditure. They are designed specifically to aid in the regeneration of deprived areas of the country, and, as such, require specific conditions to be fulfilled. Nevertheless, they can offer valuable tax relief when these conditions are met.
BPRA were introduced in 2007, initially for 5 years, although they have been extended until 2017. These were a specific form of capital allowances introduced in order to tackle the problem of empty commercial property in deprived areas of the country, and are specifically designed to encourage investment and regeneration in those areas.
The current assisted areas include Northern Ireland, much of West Wales and Cornwall and a number of areas of Scotland. In addition, a number of wards throughout the UK also qualify, largely in the North of England, but also 'pockets' around the rest of the UK. A full list can be found here.
It should also be noted that there is an EU cap on the amount of relief which can be claimed back, which is currently set at €20million, per project/property.
Seeking Specialist Advice
BPRA is a flexible and potentially extremely valuable tax relief for anyone involved in commercial property, but it is important to get specialist advice to ensure that it is the most efficient tax relief, as well as being available on the property. E3 Consulting has strong expertise in dealing with all manner of capital allowances claims and are able to provide a detailed review to optimise potential tax relief.
Review and Advice for Investment in Previous BPRA Schemes
Following a consultation in 2013, HMRC has been aggressively reviewing BPRA schemes and has highlighted BPRAs as potentially abusive tax planning within it's "Spotlight 21". Additionally, HMRC has begun issuing Advanced Payment Notices (APN) in respect of a number of BPRA schemes where the promotors have pushed the boundaries beyond reasonable.
It is important to note not all BPRA projects should be considered abusive as many do exactly what the Government wants – that is, regenerating deprived areas to reinvigorate the local economy, there was a recent case, successfully argued in the First Tier Tax Tribunal – Senex Investments Ltd. v Commissioners for HMRC [2015] UKFTT 0107 (TC) - that a derelict church converted into a bar and restaurant was held as eligible for BPRAs.
If you have previously invested in a BPRA scheme or project then, we can review your position and advise accordingly.