Ian Barwick
Property Tax Surveyor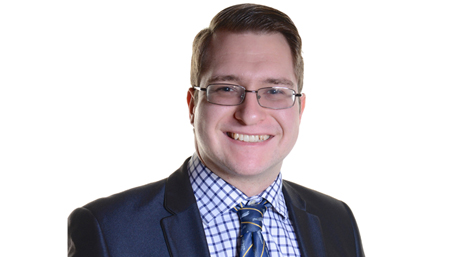 Role
Ian is a Property Tax Surveyor and joined E3 Consulting in 2014. He is involved in the preparation and negotiation of Capital Allowances and Repairs and Maintenance claims on a wide variety of projects, including car dealerships, hotels, retail units, offices, shopping centres and warehouses. His role encompasses preparing Land Remediation Relief claims and section 198 elections. Ian also advises clients on the Community Infrastructure Levy (CIL) process and the available reliefs and exemptions, liaises where necessary with Local Authorities, to help clients ensure they are paying CIL at the correct level.
In addition to project work Ian is also involved in a variety of sales, marketing and recruitment activities in support of the business.
Experience
Ian has undertaken detailed tax claims on a wide range of projects. These include a £30million Hotel Refurbishment in London; a £5million Shopping Precinct Refurbishment in Leeds; a £40million Commercial Office refurbishment in Central London; a portfolio of warehouses around the UK as well as car dealerships and offices across the South Coast. He has also been supporting with due diligence and producing contract wording to ensure the Capital Allowances position is fully considered at all points of the property lifecycle.
Career & qualifications
Ian was brought up in Reading in the Thames Valley. Having completed his A-levels at Reading School, Ian went on to study for a BA (Hons) in Classics at the University of Warwick, achieving a 1st class degree.
He recently completed an MSc in Quantity Surveying at the University of Portsmouth, and recently passed his APC to qualify as a Chartered Taxation Surveyor in 2017. He is a member of the Bournemouth Property Association, the British Property Federation and the Leisure Property Forum. In addition to being a member, Ian also sits on the committee of the Southampton property Association.
He participates as a Mentor in the Solent University, University of Southampton and University of Reading Mentoring Schemes. The schemes aim to improve the employability of students, through collaborating with local organisations.
Personal Information
Ian enjoys a variety of sports, both watching and playing, especially badminton and snooker. He is also an avid fan of Formula One, and is passionate about motorsport and cars in general. He enjoys travelling, particularly to sites of historical interest in the UK and Europe, especially Greece and Italy. He relaxes in his spare time by reading and watching historical and scientific documentaries.