Zoe Toseland
Marketing and HR Executive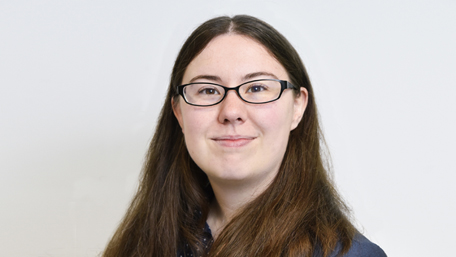 Role
Zoe is a Marketing & HR Executive at E3 Consulting. Since joining E3 Consulting, Zoe has been involved with supporting the business across a wide variety of marketing and sales activities as well as day to day operational tasks. Her role encompasses support with the delivery of marketing and sales activities and HR tasks in alignment with the company's business objectives. This includes monitoring and maintaining activity with Client Care, including creation and on-going maintenance of client contacts within Microsoft CRM Dynamics system.
Zoe is involved with managing the company website; supporting with the management of social media and continuous development of the company's social media strategy; creating email marketing campaigns, including the company's regular external eNewsletters; as well as with content creation and the creative design of offline collateral and online marketing materials. She is also involved with tracking & reporting across all sales and marketing activity, results & measuring the return of investment both quantitate and qualitative.
She supports with the company's HR process and takes an active role within the company's recruitment, induction & training for both technical and personal and professional development. Zoe supports with developing & improving existing HR procedures and processes and delivery, monitoring and facilitating Continuing Professional Development. She supports with driving the collaborative culture and ethos within the business and underpinning learning and development within the business by utilising her coaching and mentoring skills.
More widely her role includes supporting with arranging and organising the company's seminars; attending a wide variety of networking events to engage with clients, prospects and professional contacts.
Career & Qualifications
Having completed her A-levels at Itchen College, Southampton. Zoe went on to study for a BA (Hons) in Architecture at the University of Plymouth achieving a 2:1 degree. She also gained a CIM Professional Diploma in Marketing from the Oxford College of Marketing.
More recently, she completed the CMI Chartered Management Degree Apprenticeship at the Southampton Solent University achieving a 1:1 and awarded CMI Chartered Manager status.
Zoe is an associate member of the Chartered Institute of Marketing (CIM) and a member of the Chartered Management Institute (CMI). She is an active member of Junior Chamber International (JCI) and sits on the council as Local President for JCI Southampton. Zoe also participates as a Mentor in the Solent University and University of Southampton mentoring schemes. The schemes aim to improve the employability of students, through collaboration with local organisations.
Personal Information
Zoe is a keen photographer who enjoys exploring and photographing new and interesting places in her spare time. She enjoys vising museums, galleries and places of historic interest whenever possible. Zoe's interest include architecture, design, history & film. She also likes travelling particularly around Europe.