Dimitra Angelopoulou
Legal and Property Executive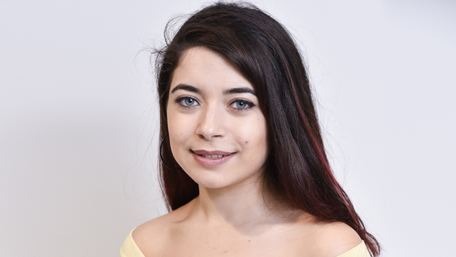 Role
Dimitra is a Legal and Property Executive and joined E3 Consulting in 2017. She is involved in a variety of sales, marketing and recruitment tasks in support of the business. Her responsibilities include networking, market research, creating an intellectual property audit and further supporting with E3 Consulting's community engagement.
Career & Qualifications
Dimitra grew up in Athens, Greece. She studied at the Hellenic American Educational Foundation, an institution recognised as one of the best schools in Europe and the best in Greece. She followed the Greek educational system which required her to do several subjects while focusing in 6 others. Wanting to get into law school the subjects she had to focus on were Ancient Greek, Modern Greek, Latin, Ancient Greek Literature, Modern Greek History and Biology, she also studied English extensively as an extra subject for her exams.
She decided to study in the UK as she considers English law a fascinating area of study. She has now finished her second year of a Law LLB at the Southampton Solent University. As part of studying her law degree she has become passionate about Mooting. She is also a member of the Enactus Solent, a team which encourages entrepreneurial action within the student community. As part of this team she has participated in the National Enactus UK competition where her team managed to get through to the Semi-finals. She is still a member of Enactus and will continue her work hoping that she and her team will do as well in next year's national competition. She was also the president of the EU Law Society at the university during the Second year of her degree. She will continue being a member of the EU Law society for the third year and participate in all trips and events organised.
As previous work experience, while in Greece, she undertook internships at a private legal practice, she also shadowed a maritime lawyer over the summer of 2016. During her second year in university she had the chance to gain some work experience at a local law firm specialising to intellectual property. Through this she has gained more in depth knowledge in a variety of legal sectors.
Personal Information
Dimitra while at school was really interested in Biology. She won an award for a project she presented at the Annual Conference for Sciences and Technology in Anatolia College at Thessaloniki. She was also passionate about poetry and literature having published a couple of poems in her high school's magazine and won the third prize for a competition in relation to short stories. She still writes in her free time.
Dimitra also enjoys travelling and getting to know different cultures as well as their origin and history. She has travelled to several places in Europe and the United States and hopes to get the chance to travel to more faraway places such as Africa and Asia in the future. As president of the European Law Society she had the chance to travel to Brussels, The Hague and Strasbourg, alongside with several of her fellow students. This was an enlightening experience which allowed her not only to get to know different cultures but also to get the rare chance to visit important European and international institutions.
She likes basketball and volleyball and used to be in her school's team. She still occasionally participates in game with her friends. She also played tennis for a couple of years and enjoys skiing. She likes music and enjoys reading novels in her spare time.