Risk Management & Property Tax
Join us for our breakfast property tax seminar reviewing risk management issues - Thursday 27 June, London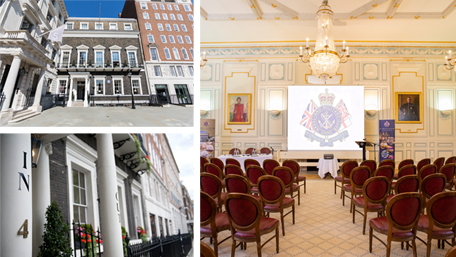 E3 Consulting is pleased to invite you to our upcoming property tax seminar reviewing risk management issues, the value of seeking timely specialist advice and top tips to ensure you and/or your clients are proactively asking rigorous tax and finance questions as well as know how to address any property tax issues.
What will we be discussing?
E3 Consulting's Alun Oliver, Managing Director and Todd Arnison, Property Tax Surveyor will be discussing risk management and tax due diligence around Capital Allowances, Community Infrastructure Levy and Land Remediation Tax Relief — sharing a variety of real life case studies to highlight key issues, covering a wide range of commercial and residential property sectors.
Our guest speaker Karen Eckstein, a Consultant with Womble Bond Dickinson, will be discussing risk management in tax and giving practical and useful pointers, from her recent book to help the busy practitioner and individuals minimise the prospect of problems arising in their daily work.
Who will benefit from attending?
Business owners, entrepreneurs, family offices, funders, high net worth individuals, house builders, investors, occupiers managing/finance/tax directors and property developers, as well as professionals, such as solicitors, tax advisers surveyors, architects or accountants, working alongside their clients.
Speakers
Karen Eckstein, Guest speaker, Author and Professional Negligence Expert
Karen specialises in tax and accountancy professional indemnity litigation, contentious tax trust and probate cases and is a regular speaker on these topics. She regularly works alongside PII Insurers to defend professionals against claims when things go wrong, with over a quarter of a century of experience in this specialist field. She is a published author on the topic with her recent book "Managing Risk - a Guide for Tax Practitioners".
Copies of Karen's book will be available to purchase on the night (£40 cash) - see further details here.
Alun Oliver MBA FRICS, E3 Consulting, Managing Director
With over 25 years of experience, Alun is one of the UK's leading experts in the field of property tax; advising clients on Capital Allowances, Repairs and Maintenance, Land Remediation Tax Relief and Community Infrastructure Levy (CIL). Alun is a regular speaker on property tax issues and well known within the property taxation arena.
Todd Arnison, E3 Consulting, Property Tax Surveyor
Todd has worked on a variety of projects in many sectors, since joining E3 including: automotive, commercial, hospitality, health care, industrial and residential. He advises clients on Capital Allowances, Repairs and Maintenance, Land Remediation Tax Relief. He was also shortlisted for the RICS Young Surveyor of the Year Award in 2018.
Booking
Booking is essential, so if you are interested in attending, please RSVP via this link or contact:
Zoe Toseland
T: 0345 230 6450
E: events@e3consulting.co.uk
As space is limited and to allow as many of our contacts as possible to benefit from this event - booking will be limited to a maximum of two people from any single business.
If you are unable to attend this date, but have a colleague who you think would be interested, please do forward this invitation on.
RSS
This page can be found in the following news feeds: