Martin Scammell
Senior Real Estate VAT Consultant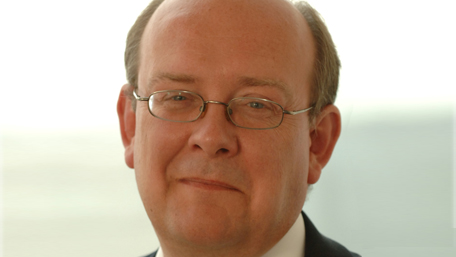 Role
Martin advises on VAT issues, particularly as they apply to property transactions and building projects. He identifies risks and opportunities, and helps clients to manage and minimise VAT costs.
Experience
Martin has largely specialised in property and construction issues for the last 25 years, working with a wide range of clients and issues. His current clients include major property developers, financial institutions and three of the UK's top four universities. He also assists solicitors with major transactions for a range of their clients, including private investors, housing associations and most of the major house builders.
Martin has advised on major developments, including the Shard of Glass at London Bridge, Canary Wharf and Broadgate, and on a range of infrastructure projects including the construction of the Channel Tunnel Rail Link. He has worked on site assembly for both the 2012 Olympics and the Crossrail project, and on complex regeneration schemes acting variously for developers, regional development agencies and local authorities. He was responsible for the VAT aspects of several pioneering structured sale and leasebacks for corporate occupiers, involving up to a thousand properties. He has saved substantial sums for clients by, for example, negotiating a restructuring of a group's property holdings (saving £60m), pursuing litigation against HM Revenue and Customs (HMRC) to the European Court (securing repayments totalling £30m), and innovative VAT planning (saving £20m on a single project).
Martin has achieved a number of changes to legislation and HMRC policy, and represents the British Property Federation on various HMRC / Treasury consultative groups and working parties.
Martin also has a particular involvement with the university sector. He has advised dozens of universities, notably on student accommodation, teaching buildings, student union buildings, acquisitions, disposals and joint ventures. He also provides training for university finance staff, working with the British Universities Finance Directors Group.
Martin is a regular speaker at conferences. He is the author of the leading reference work on VAT and property, published by Bloomsbury Professional, and contributes to several other publications.
Career & qualifications
Martin worked in a succession of policy roles in HM Customs & Excise, and then spent many years at Ernst & Young, including ten years as the partner heading the real estate VAT practice. He was subsequently head of indirect tax at Eversheds LLP, before opting for the freedom of self-employment in 2009.
Personal
Martin lives in Kent, but works from wherever he happens to be. He is married with two sons, one at university and the other pretending he still is. He aspires to have some proper leisure time at some stage in the future.