Overview
We are an independent, award winning practice, established in 2003. Our principal office is in Southampton, but we also operate from a London base, working with clients on projects throughout the UK.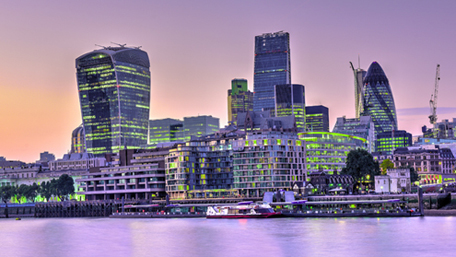 Who We Are
E3 Consulting is an independent practice of specialist property taxation surveyors, established in 2003, providing tax consultancy services to a wide range of asset managers, business owners, developers, entrepreneurs, finance directors, investors, managing directors, occupiers & private clients.
Our mission is to optimise the tax-savings available to our clients in any given project or transaction; whether derived from Capital Allowances, VAT on Real Estate, Repairs and Maintenance, Land Remediation Tax Relief, Business Premises Renovation Allowance (BPRA), Community Infrastructure Levy (CIL) or Tax Increment Financing (TIF). We also work collaboratively with other professionals: including Accountants and Tax Advisors, Architects and Planners, Banks and Project Funders, Environmental and Consulting Engineers, Solicitors, and Surveyors, who do not have the in-house property tax resource.
Multidisciplinary, Property-Rooted Approach
Our team is drawn from surveying, taxation, law and former HMRC personnel, creating a unique blend of skills. This multidisciplinary background enables us to demonstrate and deliver a superior understanding of the key material issues faced with any project.
We bring a property-rooted approach, supplemented with specialist tax expertise and project experience, to achieve significant tax-savings against appropriate income, corporation tax or VAT liabilities which our clients may face, as well as advising on Community Infrastructure Levy (CIL)/Tax Increment Financing (TIF) and Repairs and Maintenance.
Experience at all stages of the Property Life Cycle
We offer expert advice at all stages of the property life cycle, which includes:
Tax planning and structuring advice
Design audits on new developments and feasibility studies
Due diligence on purchase or disposal situations
Full scale claim analyses and reports
Exploring pre-action options and/or providing litigation support to clients and solicitors who need to pursue professional negligence claims against other tax advisers.
Specialist Skills for Specialist Tasks
We are very proud of the diversity of our client base, ranging from private clients and Owner Managed Businesses through to FTSE100 firms. Regardless of size, E3 treats every client and project with equal importance.
From proposal through to delivery of final reports and acceptance by HMRC, our bespoke methodologies are applied rigorously, to the same high standard, to safeguard our clients' best interests, whatever the nature, scope or value of project. Over the years, we have drafted, prepared and negotiated thousands of claims with HMRC, as well as, on occasion, negotiating these with the Valuation Office Agency.
As independent specialists, we don't have wider service delivery ambitions beyond our specific property tax remit. Our team are dedicated to carrying out detailed claims on a daily basis; embedded in the relevant legislation and case law. This means that our team apply their knowledge and give clarity to most potential grey areas within the legislation. And this is further supported by our detailed claim reports that help us provide exceptional and robust results.